2014-2015 Academic School Calendar
MSD Decatur Township

Family Access Portal

Terms: When you access the Skyward Family Access site, you acknowledge that you have read and agree to abide by the terms described below. If you do not agree to the terms discussed here, you should not enter the portal.
Use: This portal should only be used by parents, guardians, and authorized school employees
Unauthorized Use. Any unauthorized use of the MSD of Decatur's website or bypass of any security measures is a violation of federal law.
The information contained herein is strictly confidential and should not be shared with unauthorized parties.

MSD of Decatur Township reserves the right to change, modify, or update this statement at any time without notice.

By clicking Submit I agree I have read and accept the terms and conditions.
---
The MSD Decatur Township Parent Portal offered through Skyward is a secure site that parents and guardians can use to monitor and assist their children as they progress in school. The goal of this location is to create a better partnership and dialogue between MSD Decatur Township parents and teachers. We hope that you will use it regularly as you partner with us in your child's education.
Contact your child's school for information on how to register for Skyward Family Access.
Include your name, child's name, child's school and your telephone number.
Select this to: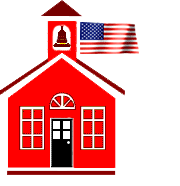 View your child's ...
Attendance

Assigned lessons

Grades

Contact their teachers

Class schedule

Transportation information

Standardized test scores (ISTEP, NWEA, etc.)

Health records